Expo 2020 - Thematic District
Location of Project - City:
Location of Project - Country:
e.construct Services:
Structural Engineering
Geotechnical Engineering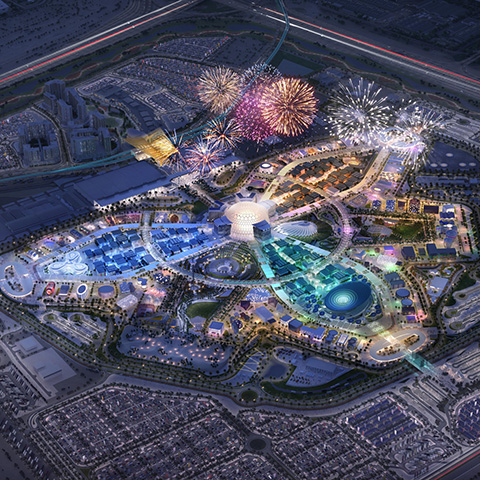 In line with the overall theme of Expo 2020 Dubai "Connecting Minds, Creating the Future", the Thematic Districts site is represented by an inter-connected three districts namely Opportunity, Mobility, and Sustainability. These districts represent the majority of the exhibition area of the Expo Project and as a matter of fact the project is inspired by core themes of ideas which relate to each district. Opportunity is inspired by the desert with its glowing orange and yellow colors; Sustainability is inspired by nature and has a vegetation and greenery theme; whereas Mobility is inspired by water and the electronic blue glow of technology. The three 'petals', each designed with unique and distinct character, comprise of 86 buildings spread over the sub-theme zones and provide exhibition spaces for participating countries. The Thematic Districts are designed as three large petals hosting 86 Exhibition buildings and leading visitors towards the focal connecting point of the Expo project called Al Wasl.
Scope of Work:
e.construct is providing structural, geotechnical and civil engineering services. In addition to being the architect of record, e.construct is also supervising construction.
Consultants:
Architect: Hopkins Architects
Project Type:
Mixed Use Government and Public Building
SIZE OF PROJECT:
144,144 m2
Architectural Render