Rolex Tower & Car Park
Location of Project - City:
Location of Project - Country:
e.construct Services:
Value Engineering
Structural Engineering
Precast Engineering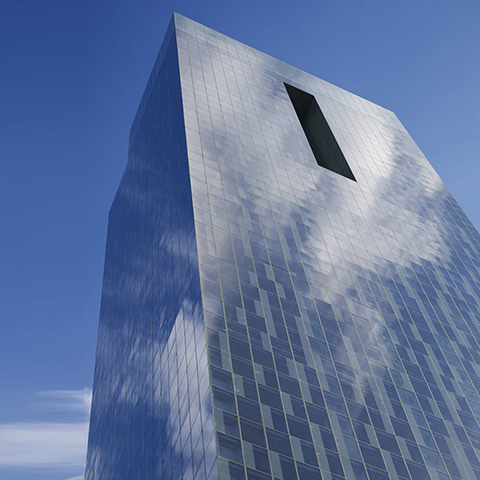 Rolex Tower is a prominent high rise building along the Sheikh Zayed Road thoroughfare. Designed with a quiet urbanity in response to the street's exuberance, the project set a standard for new high rise buildings in Dubai after its construction. The mixed-use high rise consists of one basement floor, a ground floor, sixty-two floors thereafter, and the roof, totaling 250 meters in height. The tower is divided into office and residential stories. Adjacent to the building and attached by a steel bridge (10 meters, height), is a car park consisting of 4 basement floors, nine above-ground floors, a roof and an upper roof.
Scope of Work:
Design development and details. Structural design drawings and calculations. Precast concrete engineering services. Element shop drawings, method statements, site supervision, troubleshooting and technical support throughout the overall design and construction processes.
Consultants:
Architect: SOM (Skidmore, Owings & Merrill LLP)
Erga Progress Engineering Consultants
Engineer of Record: Chawla Architectural & Consulting Engineers
Contractors:
Dubai Contracting Company
Special Feature:
All stories' horizontal structures (slabs and beams) were comprised of precast concrete units, for both the tower and car park floors. Staircases were also precast.
Special Feature of e.construct Service:
e.construct implemented an optimum structural system using precast concrete technology instead of cast in situ reinforced concrete. This structural system concept was developed and selected through a comparative design study for time and cost-saving purposes.
SIZE OF PROJECT:
75,000 m2
Construction Photos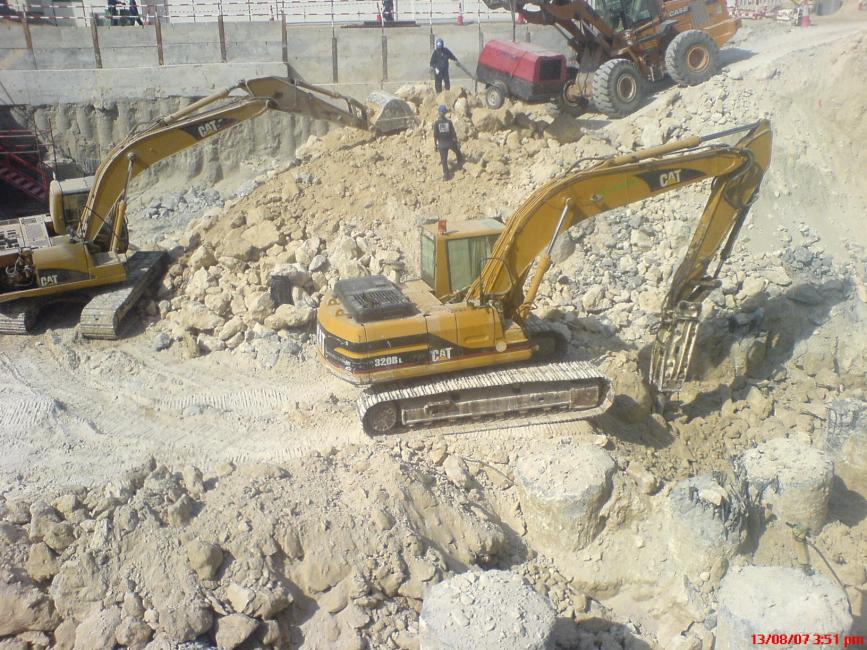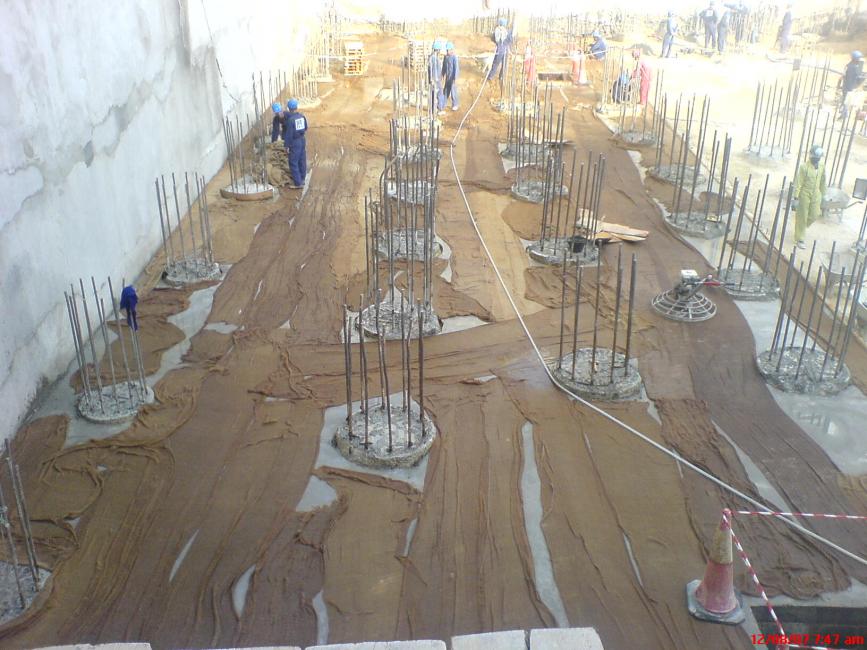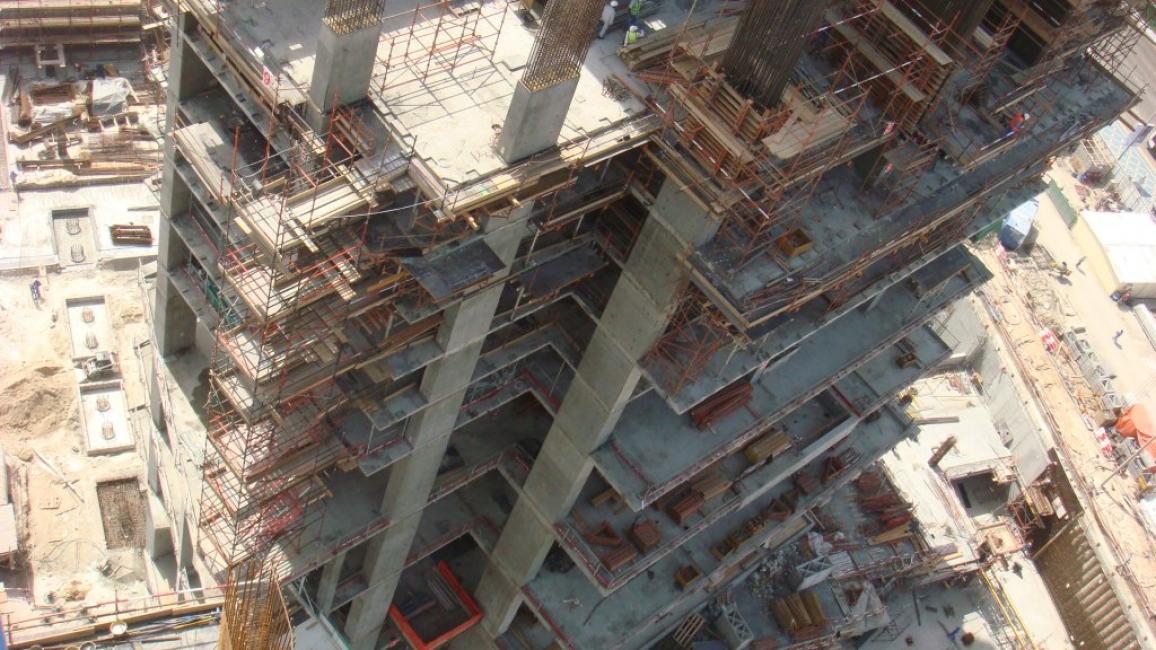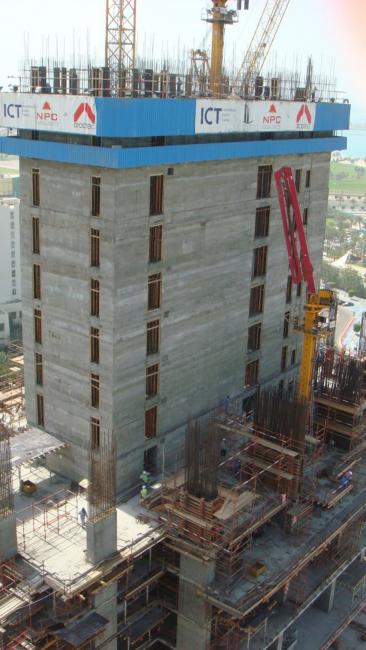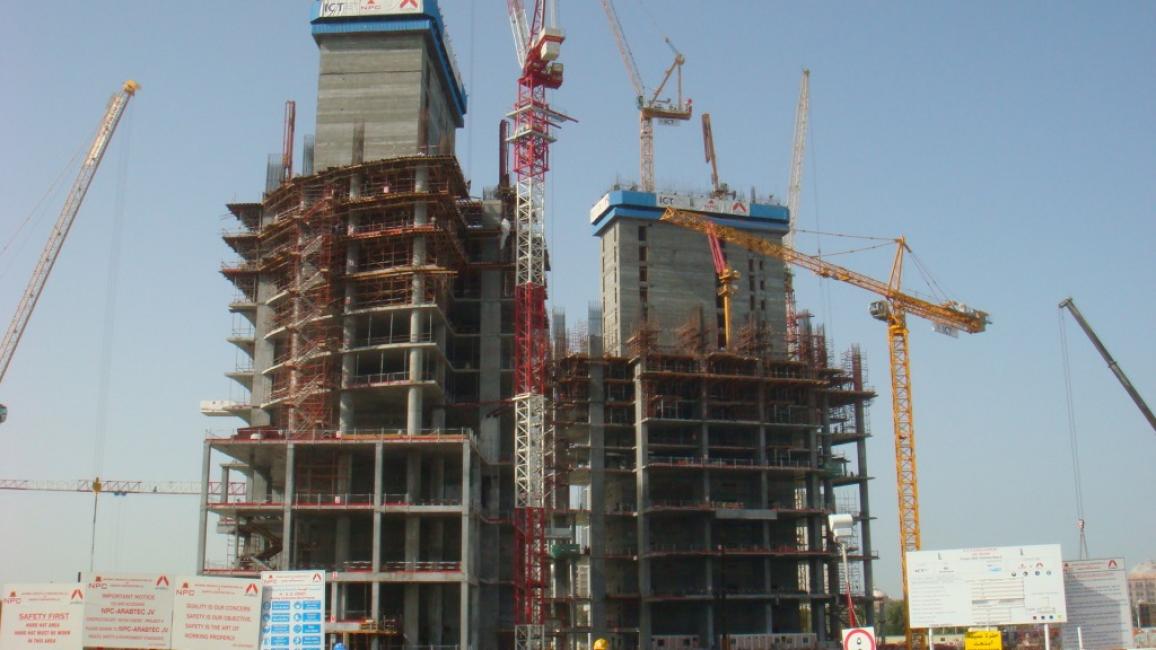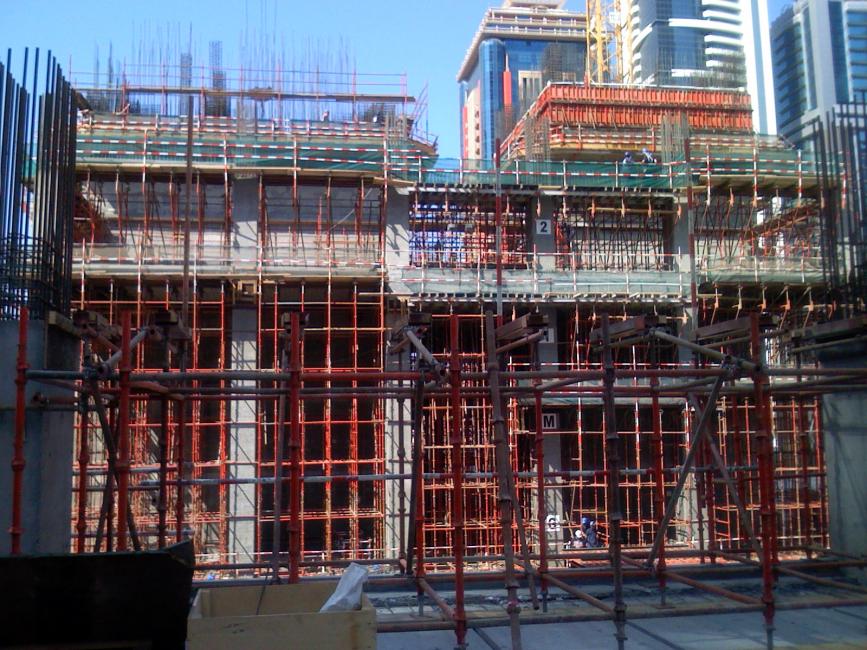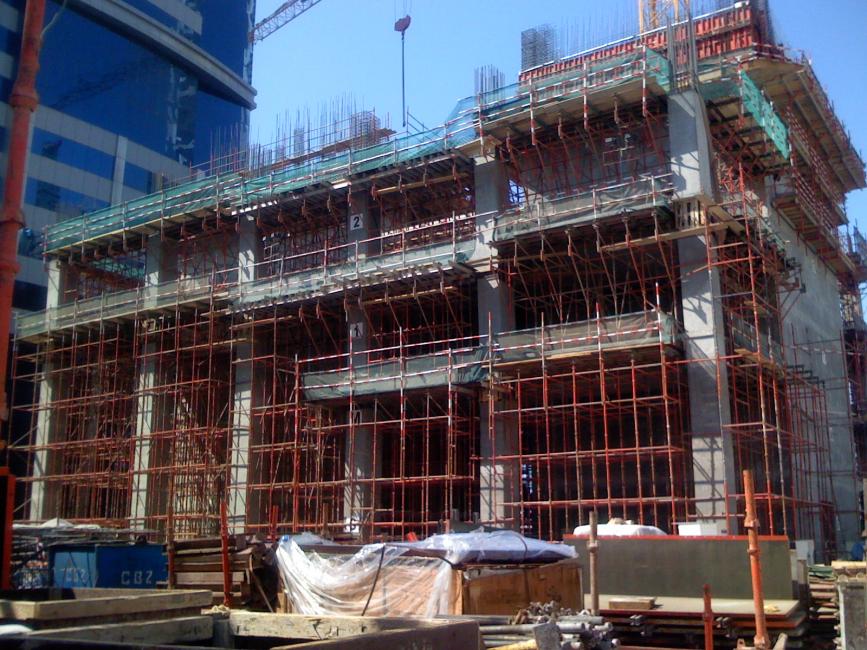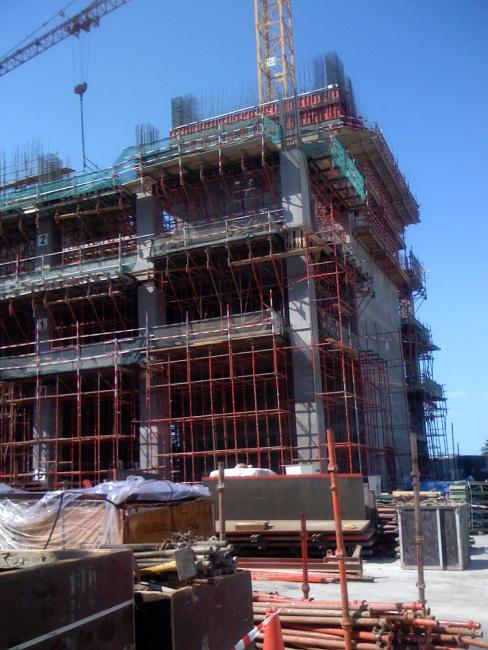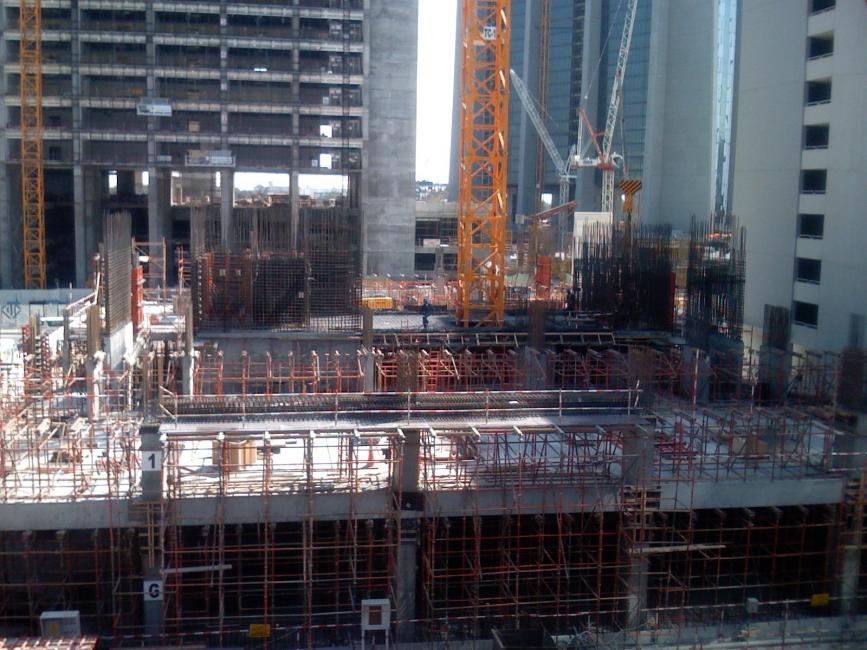 Dubai Contracting Company
Other Photos