Sky Gardens
Location of Project - City:
Location of Project - Country:
e.construct Services:
Value Engineering
Precast Engineering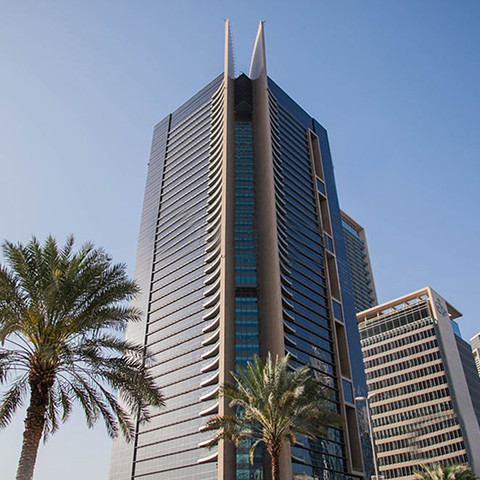 The Sky Gardens tower is a multistory residential building that stands 177m tall. It contains 575 units that include studios, 1 to 3 bedroom apartments and 7 luxury penthouses. Residenta have access to facilities such as a day care, fitness center, swimming pool and 24-hour supermarket. The structural system is a reinforced concrete frame with centrally placed core walls for lateral stability.
Scope of Work:
e.construct proposed precast/presetessed concrete as alternate solution to the original cast in situ design. Hollow core slabs with Precast Prestressed beams were proposed, in additional to Precast slab units as cantilever projection. Lateral stability was checked then structural design calculation as well as shop drawings were prepared for beams and slabs. Technical support was provided during construction.
Special Feature:
During the thriving construction boom in Dubai, meeting tight construction schedules was always a challenge. e.construct Value Engineering and alternative designs maximized the prefabrication in the structure by using precast concrete in almost all of the horizontal structural elements. This took place while meeting all the stringent requirements of the Architect and the MEP design for the proposed high end residence apartment. 
SIZE OF PROJECT:
100,000 m2
Other Photos