Al Ghurair City Expansion Phase II
Location of Project - City:
Location of Project - Country: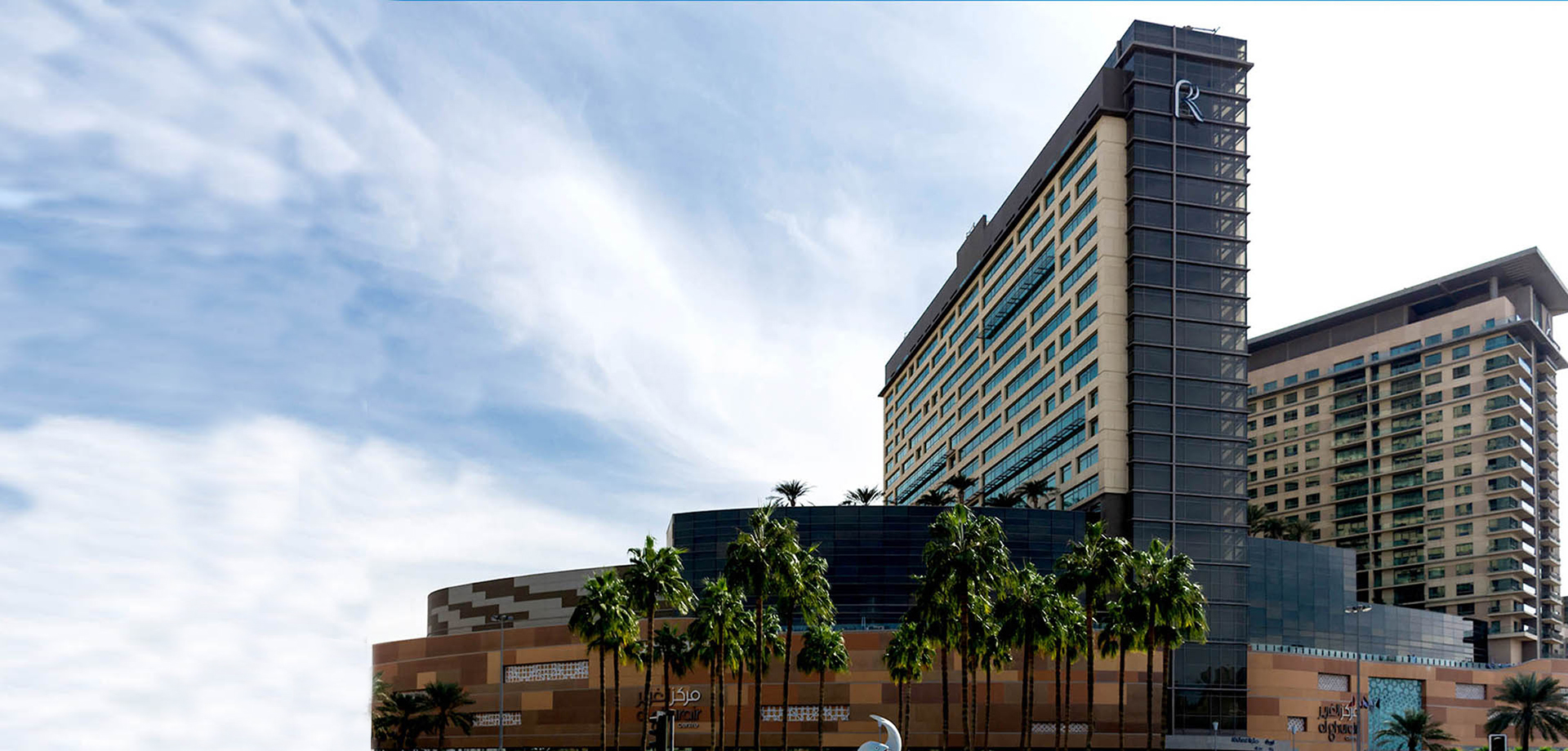 The Al Ghurair City Expansion project is a mixed-use development comprising of a 16 story hotel and a 16 story residential tower joined by a 4 story podium dedicated to retail. At it's highest point the tower reaches 80 m above ground level. Three basement floors serve as parking space for the development.
Special Feature:
With two towers that protrude above the podium level, a structural movement joint was required. The overall footprint of the development was broken down into six independent structures with their own lateral restraint system. Multiple transfer structures were also used to accommodate the change in usage across the floors. 
Project Type:
Commercial (Shopping Malls)
Owner:
M/s Al Ghurair Centre LLC
Consultants:
Engineer of Record: Arif & Bintoak Consulting Architects & Engineers
Contractors:
Al Naboodah Contracting Co. LLC
Scope of Work:
e.construct completed the structural design providing the necessary drawings and documentation. On-site technical support was also available during construction.
Construction Photos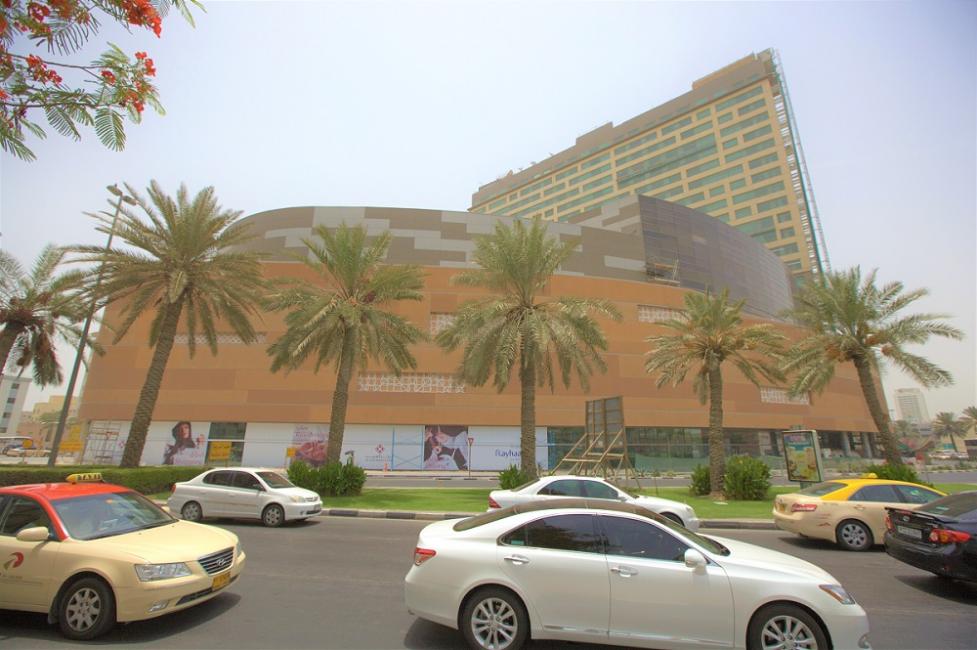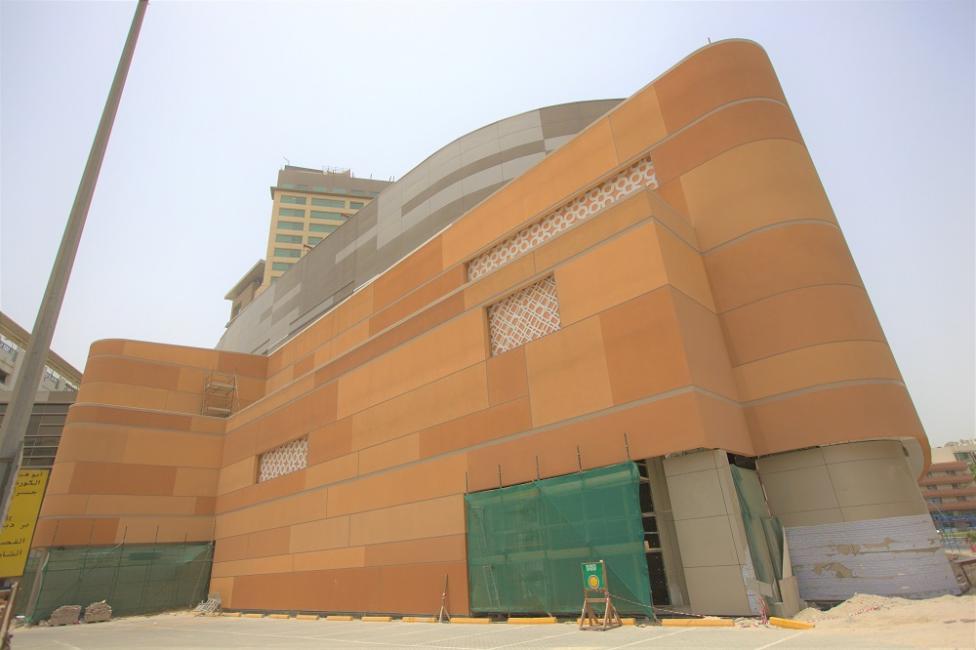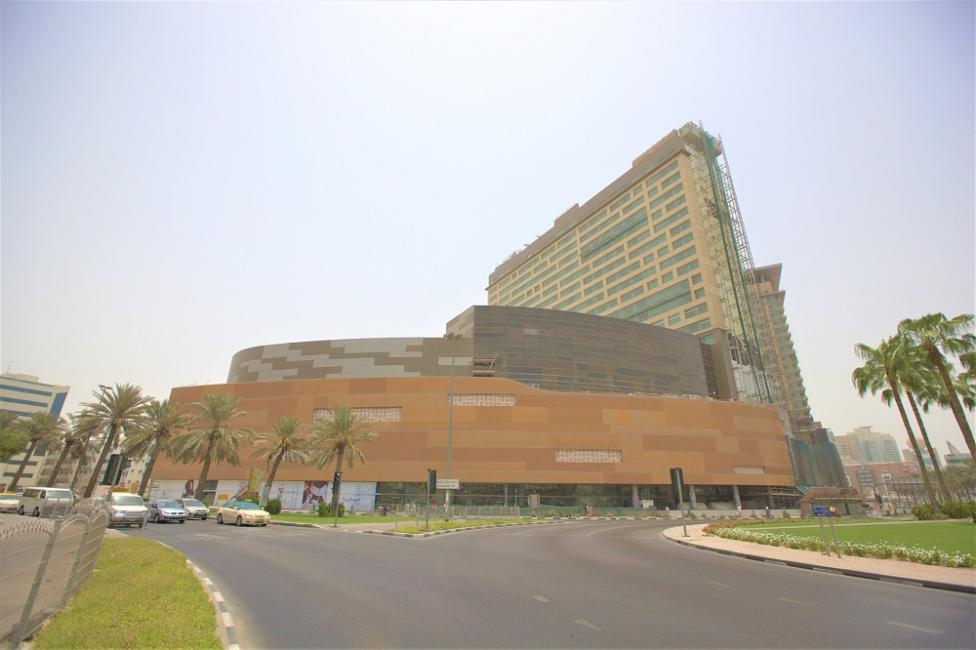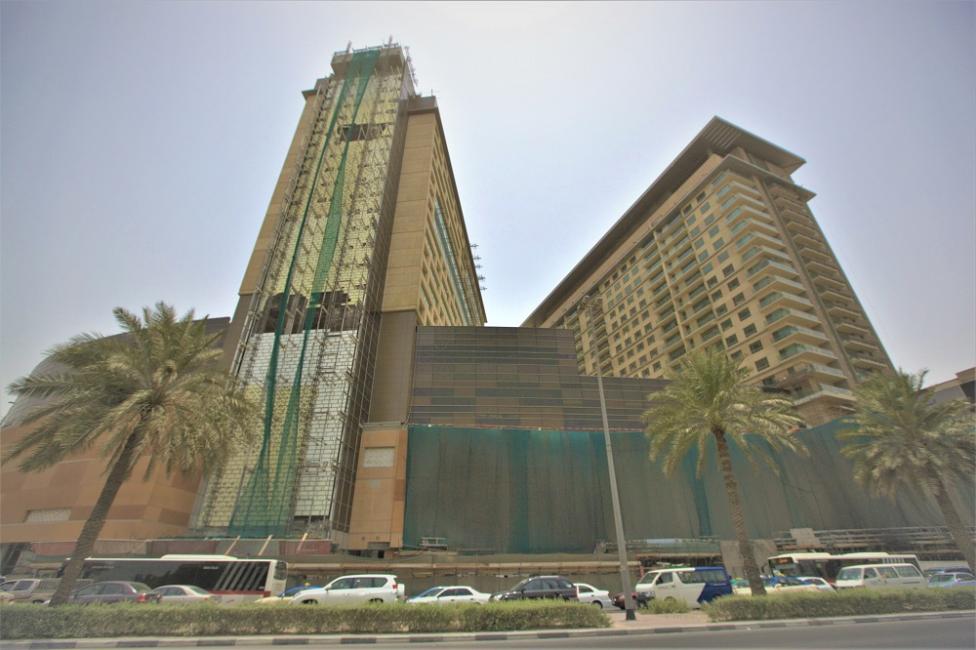 Architectural Render