Shuwaikh Port Fisheries (Renovation)
Location of Project - City:
Location of Project - Country:
e.construct Services:
Value Engineering
Structural Engineering
Precast Engineering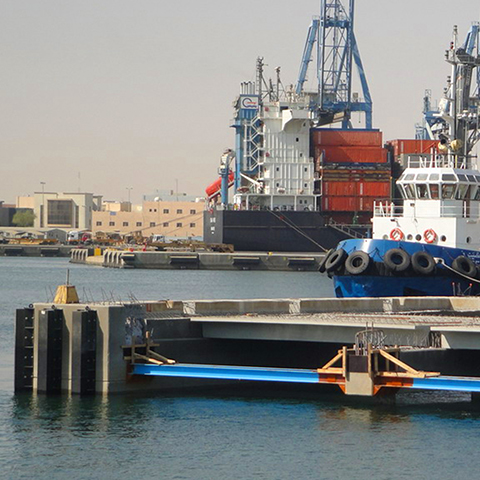 The Shuwaikh Port has 21 berths, with a total length of 4055 m. The Fisheries renovation project included 5 fishing berths in the Northern Basin.
Scope of Work:
e.construct completed the full structural design and detailing of concrete piles, edge beams and concrete deck slabs. Method statements for production, handling and installation along with technical support were provided during the construction process.
Consultants:
KEO International Consultant
Contractors:
Gulf Dredging & Contracting Company
SIZE OF PROJECT:
750 m of Berthing Piers
Construction Photos