Sabah Al-Salem University City - College of Art and Education
Location of Project - City:
Location of Project - Country:
e.construct Services:
Value Engineering
GFRC Facade Engineering
The College of Education consists of two educational facility buildings for women and men respectively, within Sabah Al-Salem University City. Each is a five-story building containing an array of educational facilities including lecture rooms, theaters, and internal courts. The College of Education is distinguished by the unique facade design, allowing natural daylight to illuminate the interior of the building without causing direct sun glare.
Scope of Work:
e.construct provided value-engineering design and shop/fabrication drawings for the facade's precast GFRC precast cladding. Design was coordinated with the primary structure, as well as the facade's glazing windows and glass feature shades.
Owner:
Sabah Al-Salem University City Kuwait University
Consultants:
Dar Al-Handasah – Perkins + Will
Contractors:
Arabtec Construction – Combined Group Contracting Company JV
Special Feature:
The project's intricate facade cladding is designed in quite large panels supported and extending more than 600mm from the structure's mainframe and then retreat back inwards.
Special Feature of e.construct Service:
The GFRC facade panels large spans and accommodating building movements, incorporating glass windows and glazed shading panels that fit directly to the GFRC panels. Panels were detailed to accommodate and coordinate with all these trades.
SIZE OF PROJECT:
71,335 m2
Construction Photos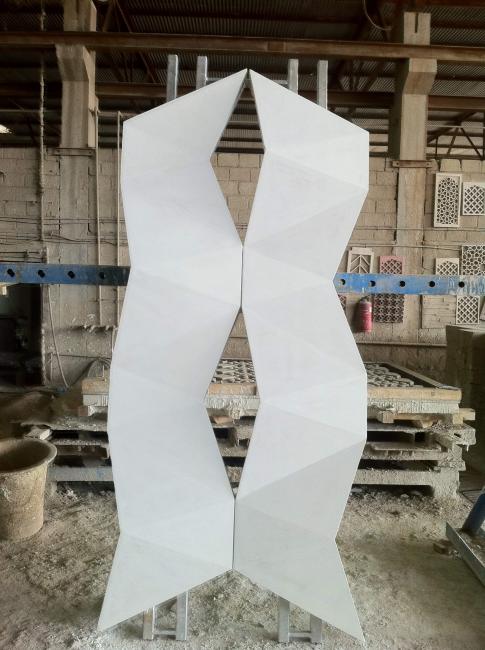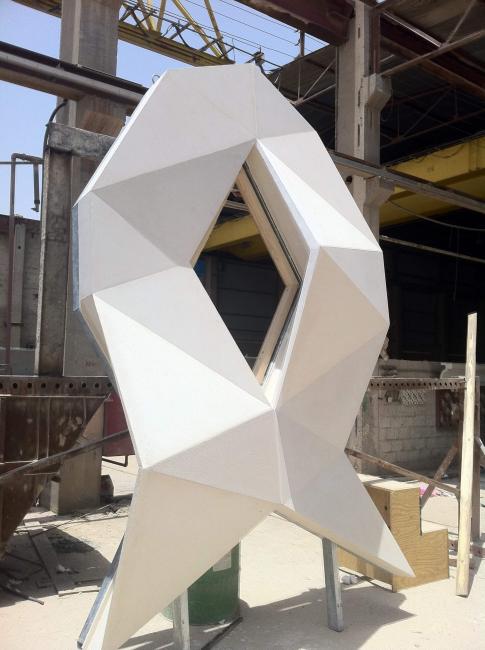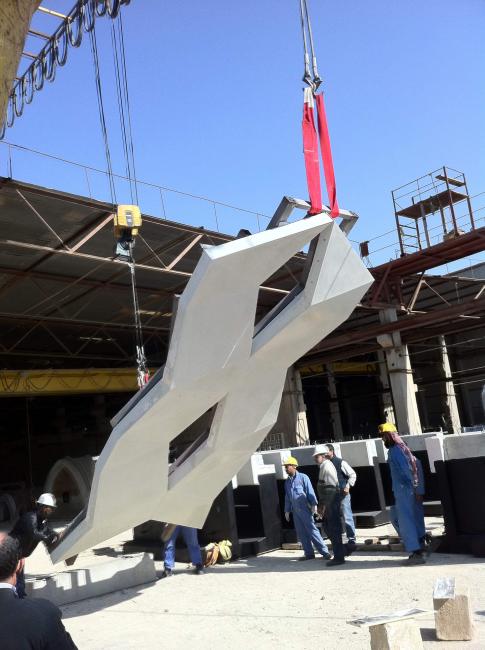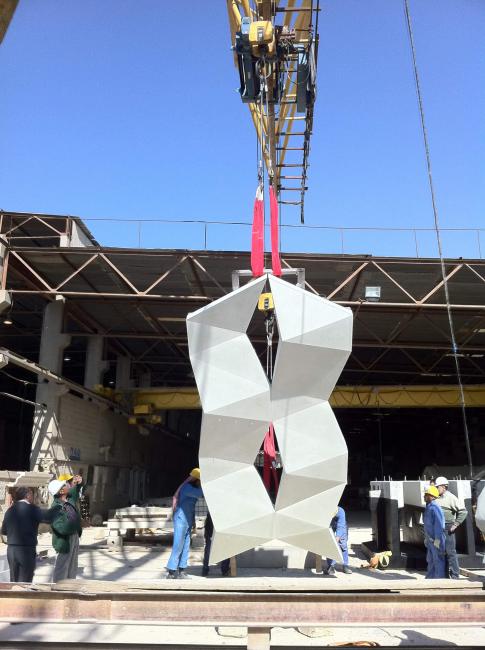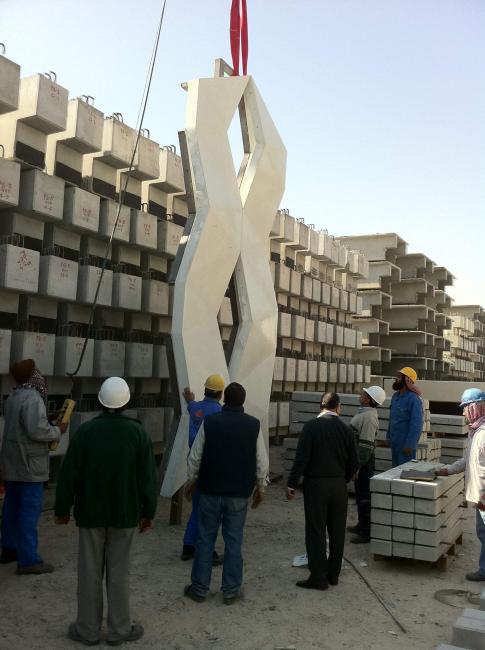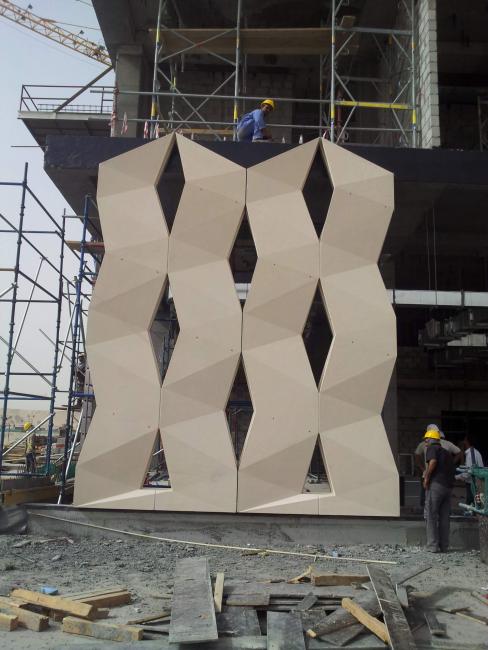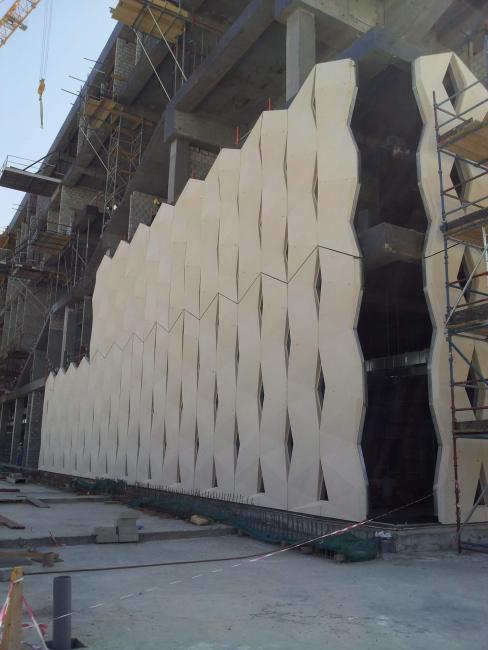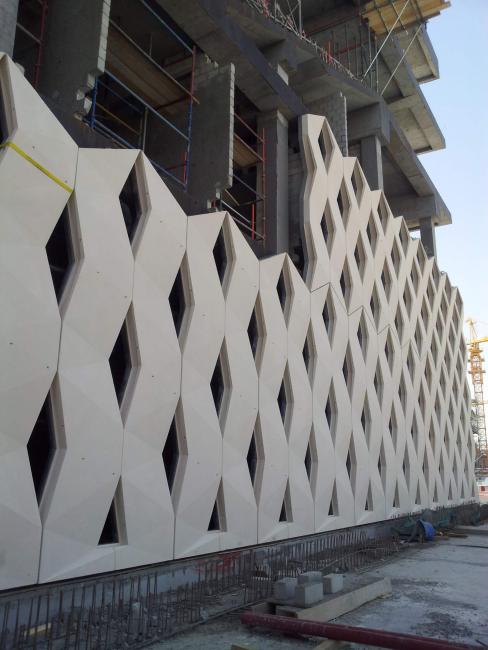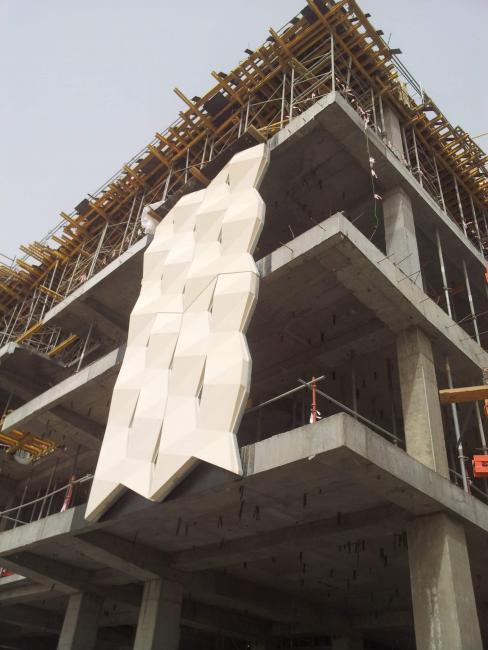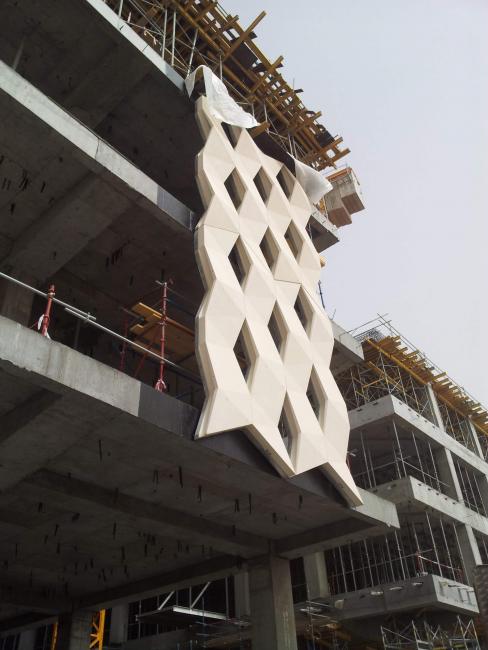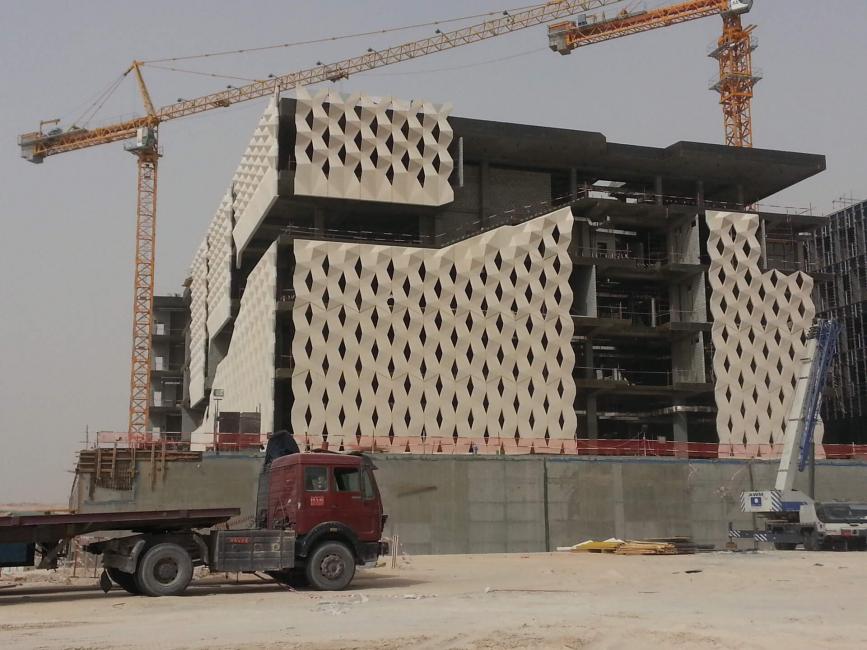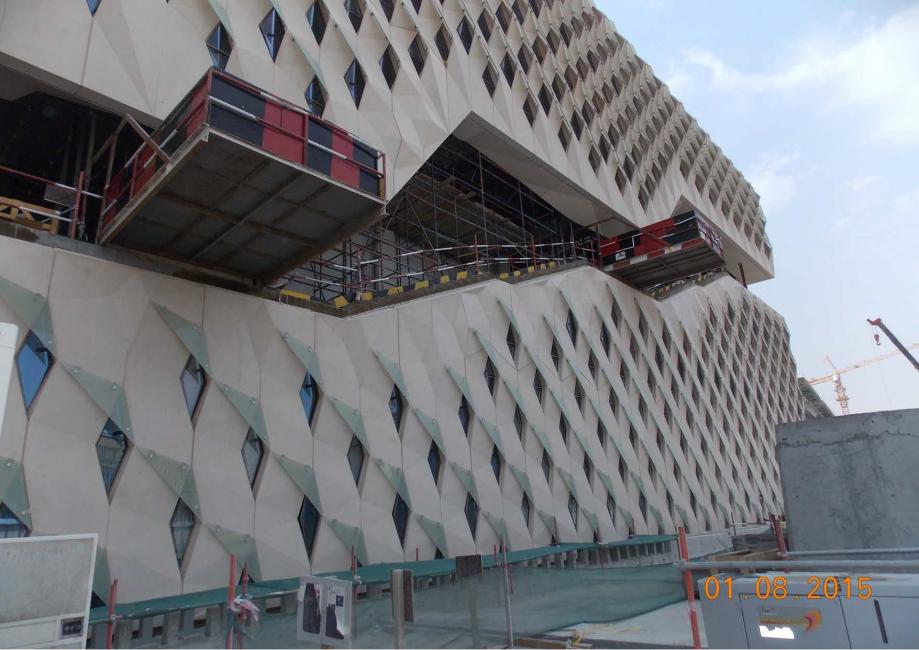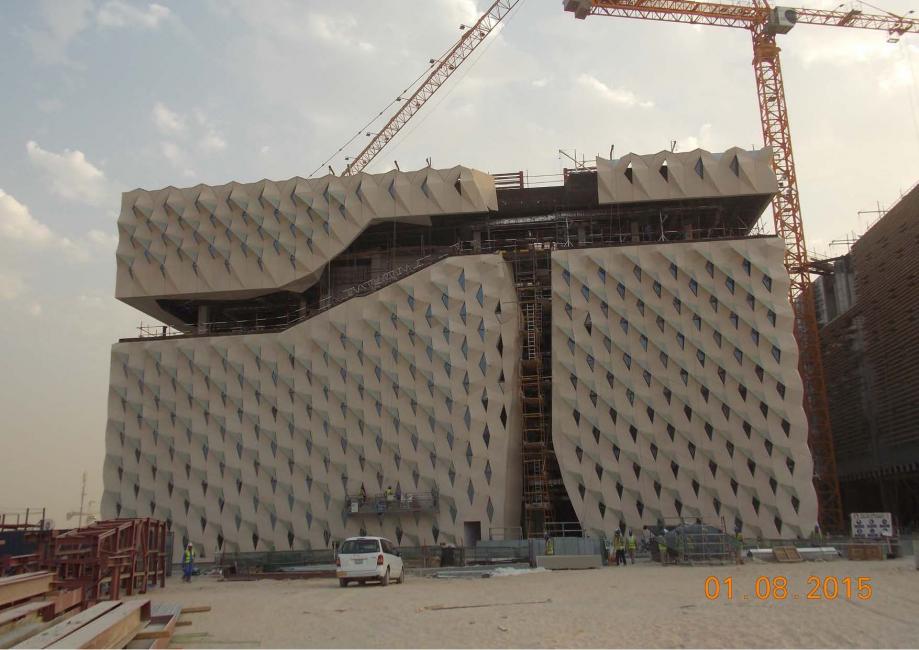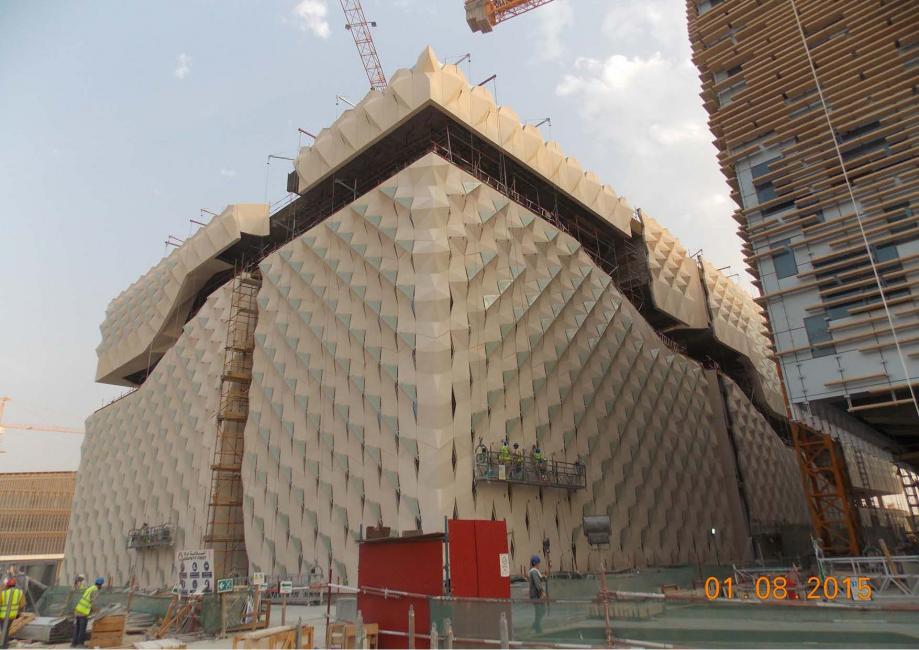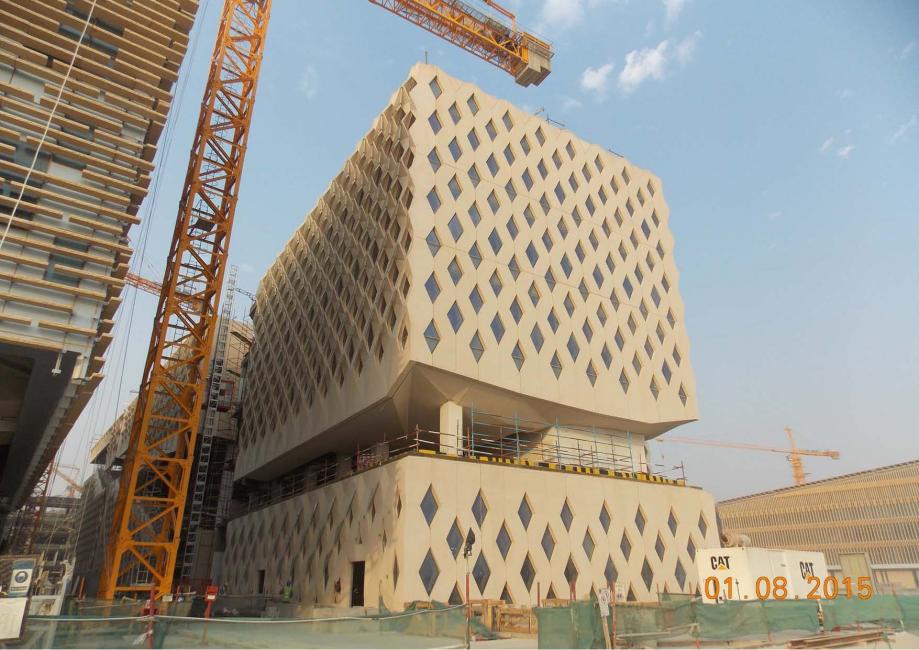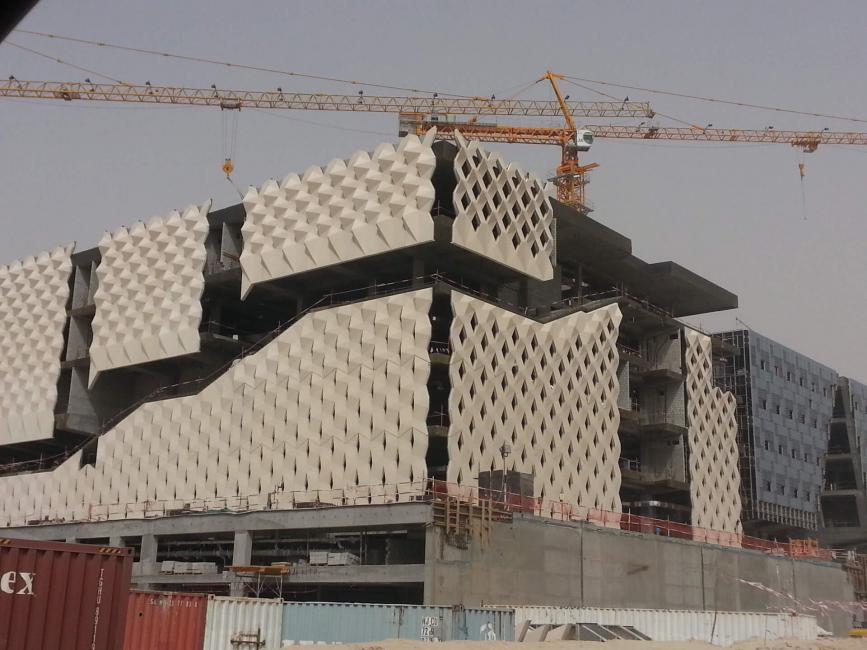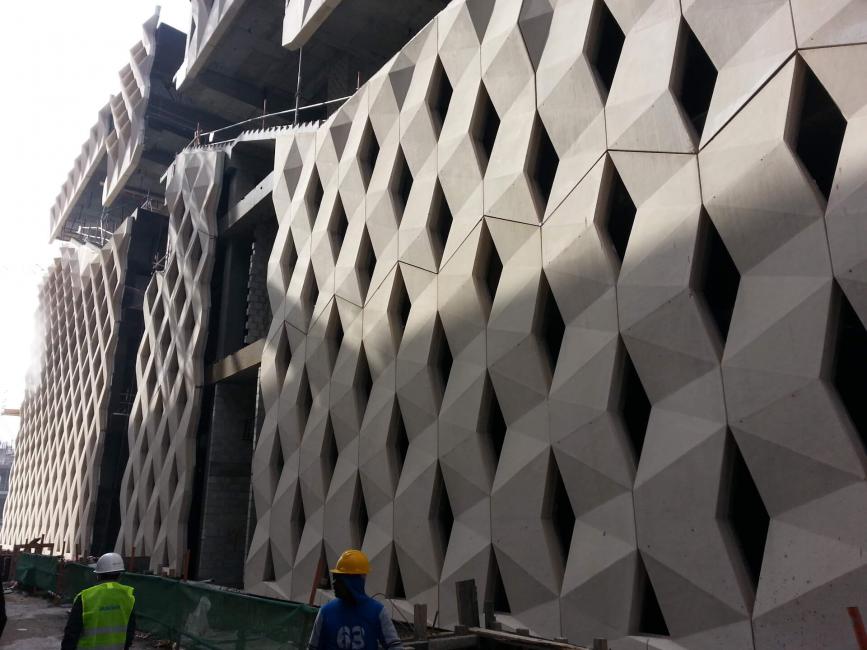 Architectural Render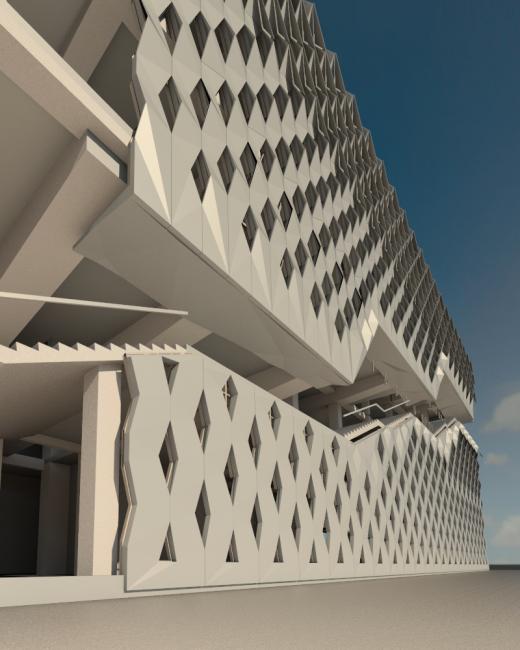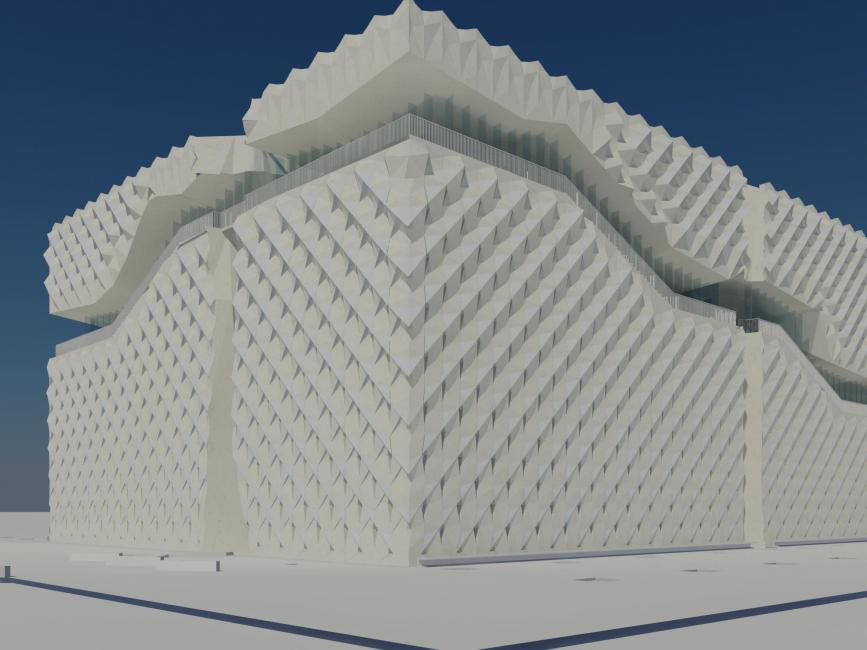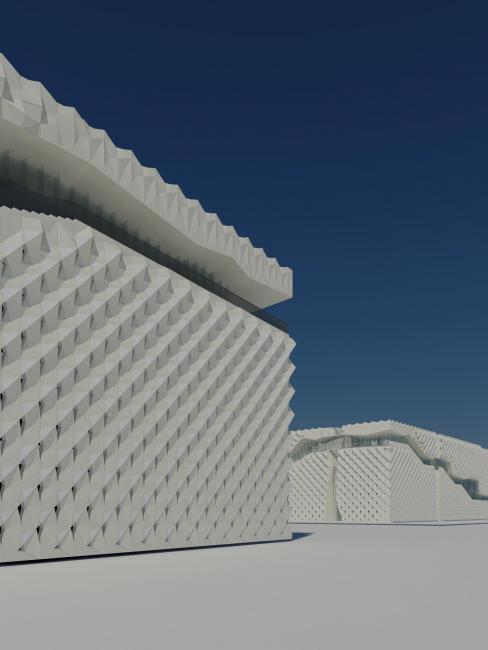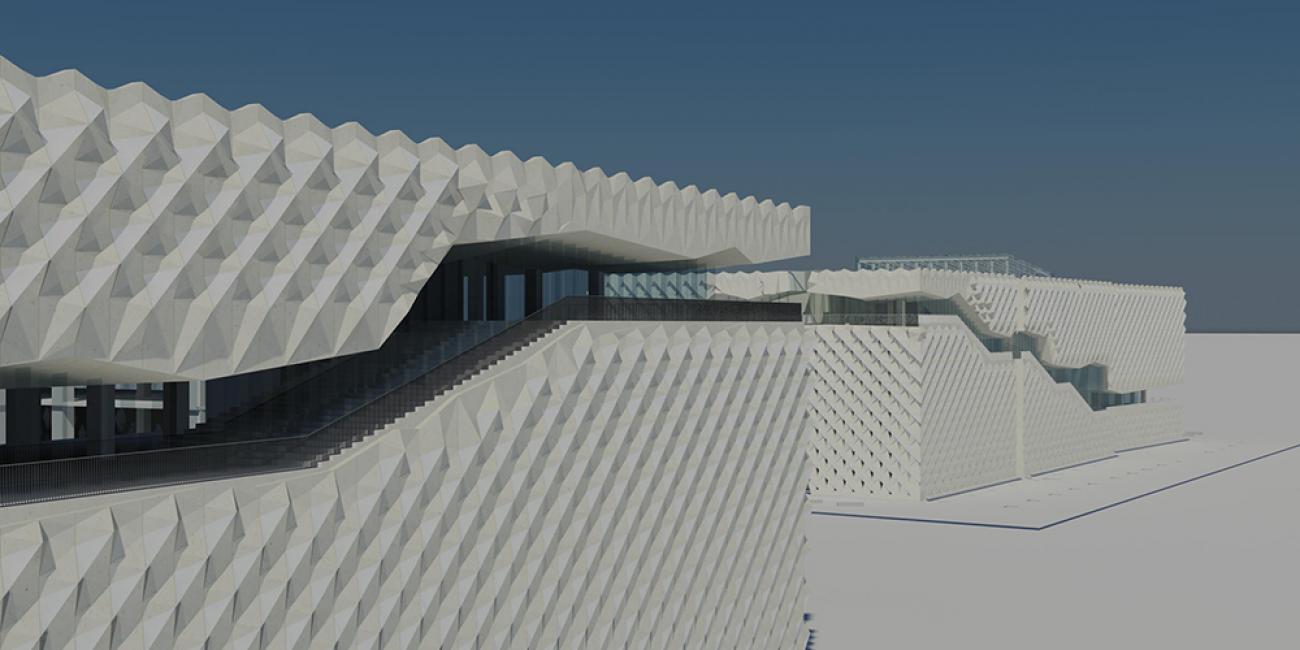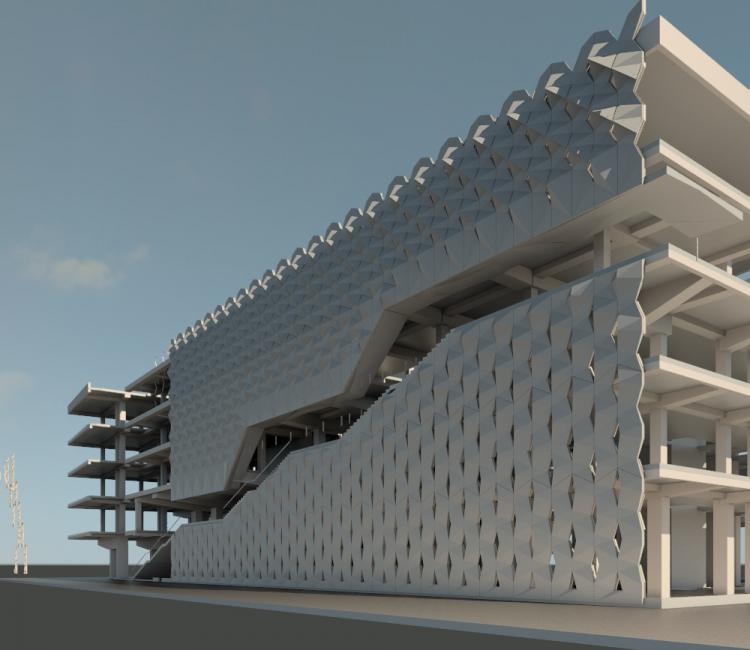 Dar Al Handasa and Perkins + Wills