Jebel Buhais Geology Park
Location of Project - City:
Location of Project - Country:
e.construct Services:
Structural Engineering
Geotechnical Engineering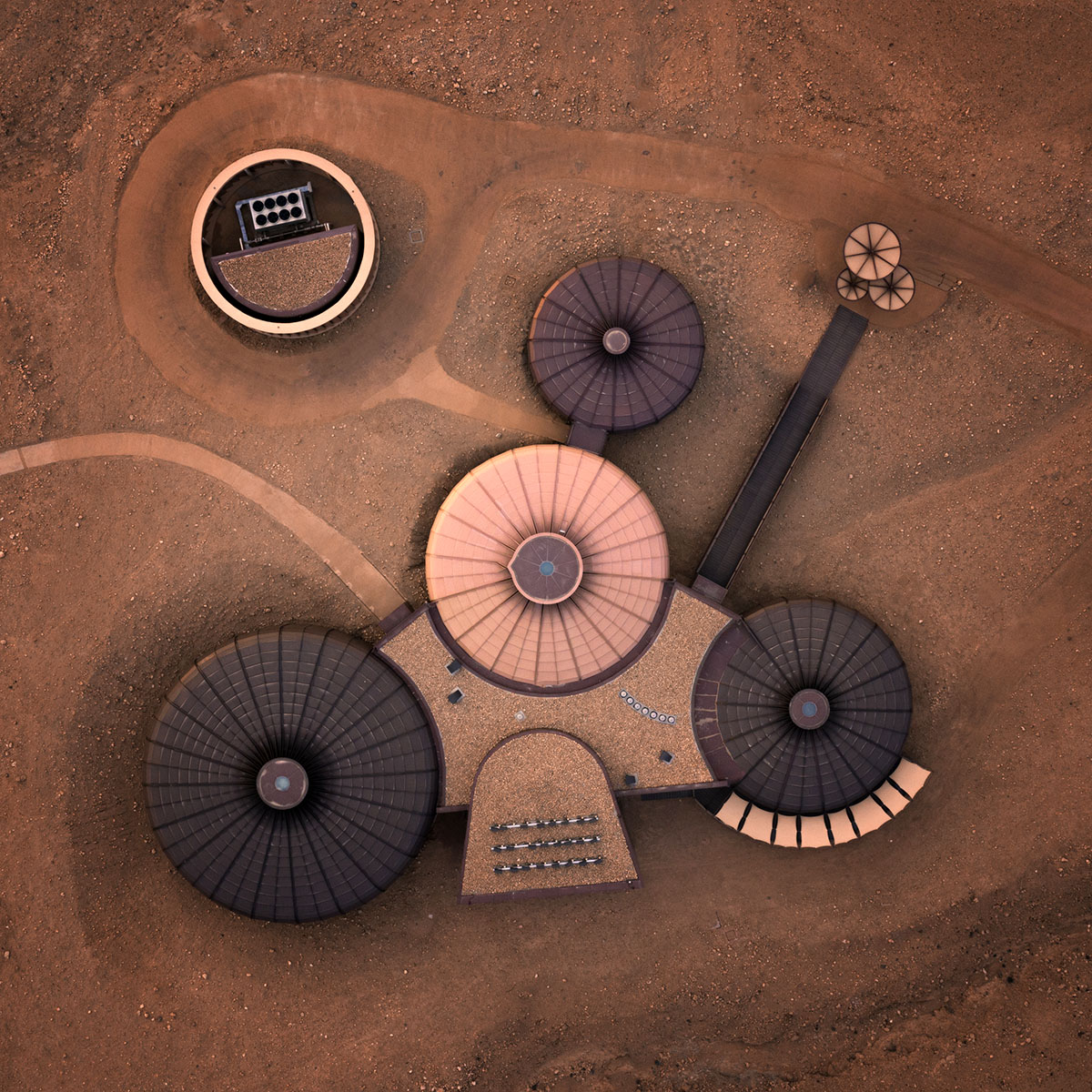 The Buhais Geology Park lies approximately 30 miles south-east of the city of Sharjah in a region of exceptional prehistoric and geological significance.
A series of five interconnected pods of varying sizes house exhibition areas, an immersive theatre, a gift shop and a cafe with panoramic views of the Jebel Buhais ridge.
The pods are clad in steel panels, colored to reference the different hues of the surrounding landscape as well as to shade the precast concrete structures.
Scope of Work:
e.construct completed the structural design of the precast pods, raft foundation and an interstitial space linking the pods. A geotechnical investigation and survey of the existing ground conditions was also performed. During construction, site technical support was offered.
Owner:
His Highness The Ruler's Office
Contractors:
Main Contractor: Hardco Building Contracting
Precast Subcontractor: Exeed Precast LLC
Construction Photos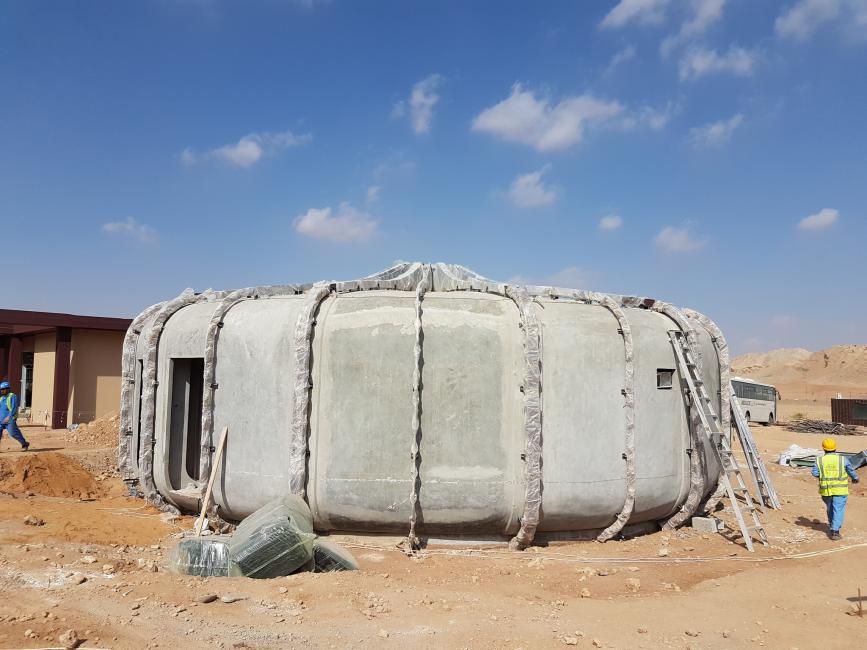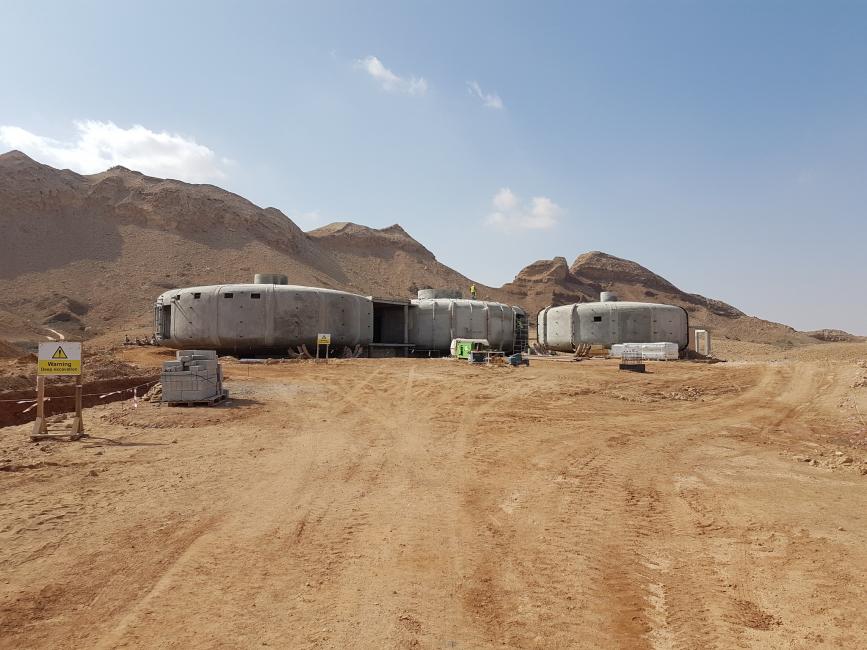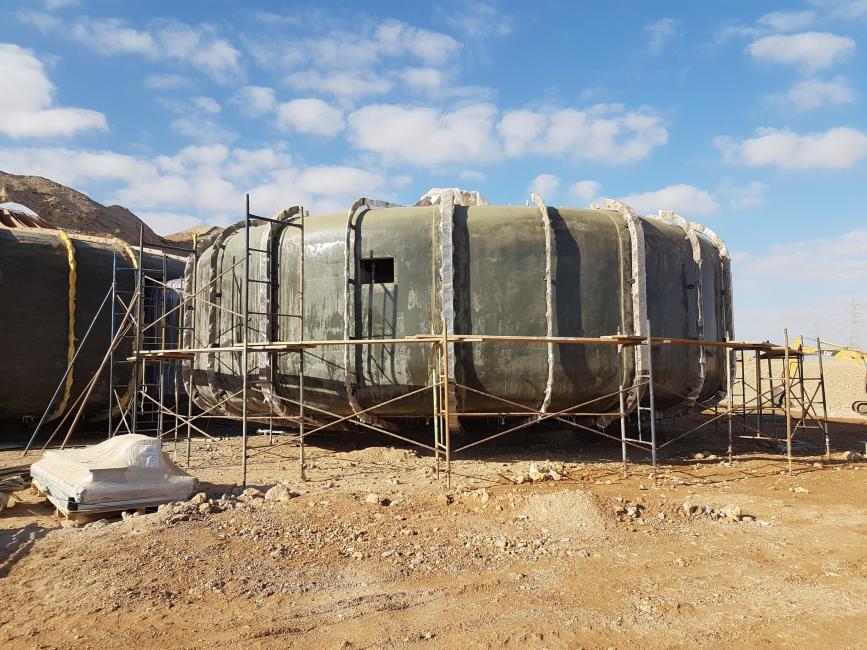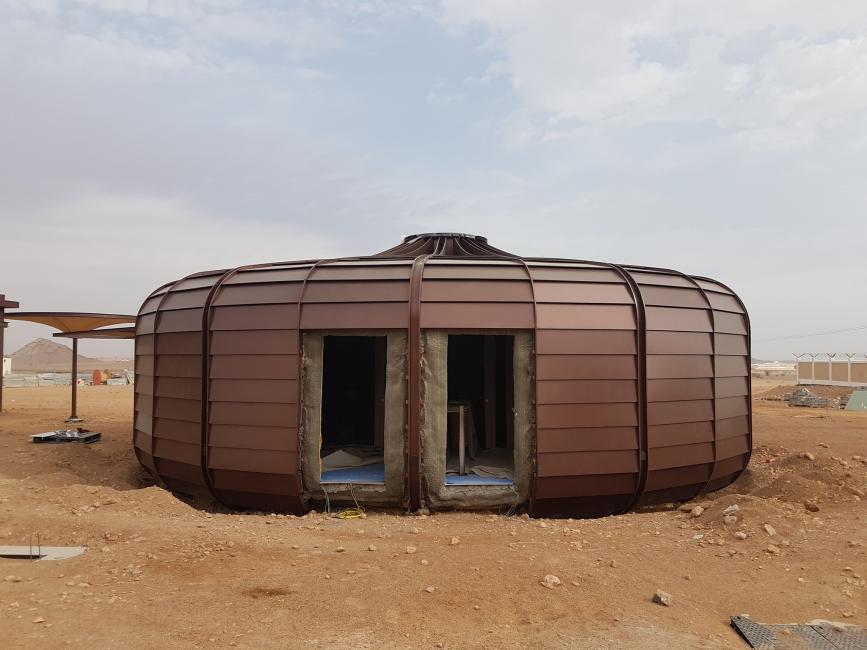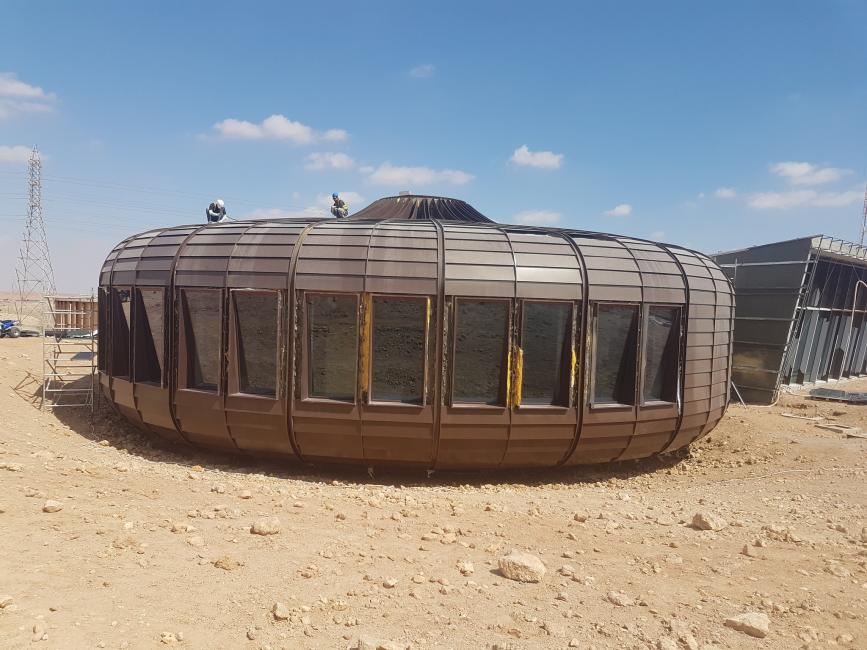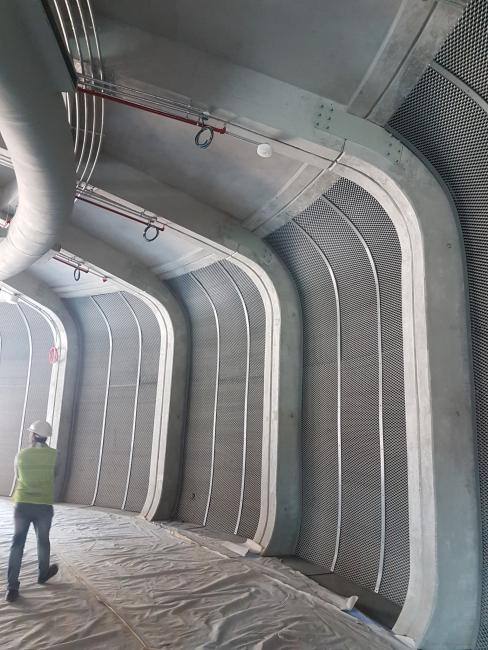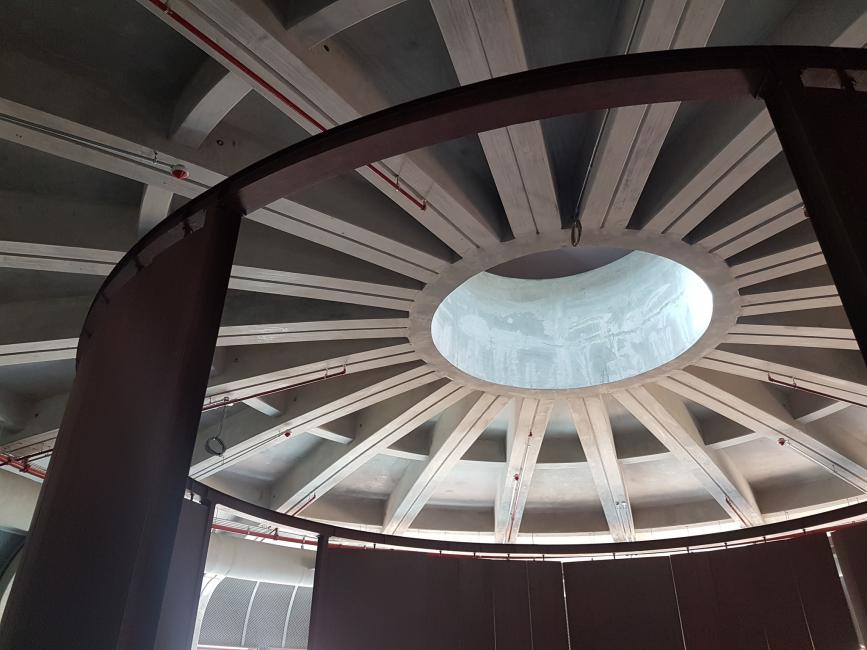 Other Photos