Heydar Aliyev Center
Location of Project - City:
Location of Project - Country:
e.construct Services:
Value Engineering
Structural Engineering
Precast Engineering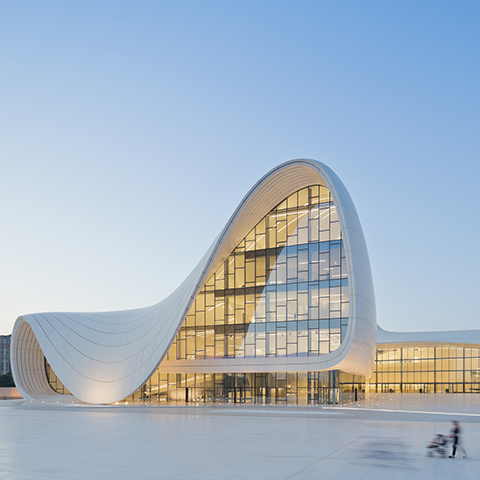 The Heydar Aliyev Merkezi Cultural Center designed by the renowned Zaha Hadid Architects, hosts a museum, library, conference hall, and sculpted parkland. The building's unique fluid form emerges from folding the landscape's natural topography and wrapping the individual functions of the center. Visitors experience a very smooth transition from the Plaza Walk to the main building that rises to a 70 m at its highest point. The building envelope is cladded with GRC and GRP panels, both single and double-curved geometry, with a total flat area of ~ 39000 sqm of cladding.
Scope of Work:
e.construct designed both the buildings GRP cladding panels, as well as the Plaza walk's GRC panels surrounding the building. Special details were designed for installing the cladding panels to the primary structure, this was done to facilitate the connection between panels and the structure at a variety of different orientations.
SIZE OF PROJECT:
57,000 m2
Construction Photos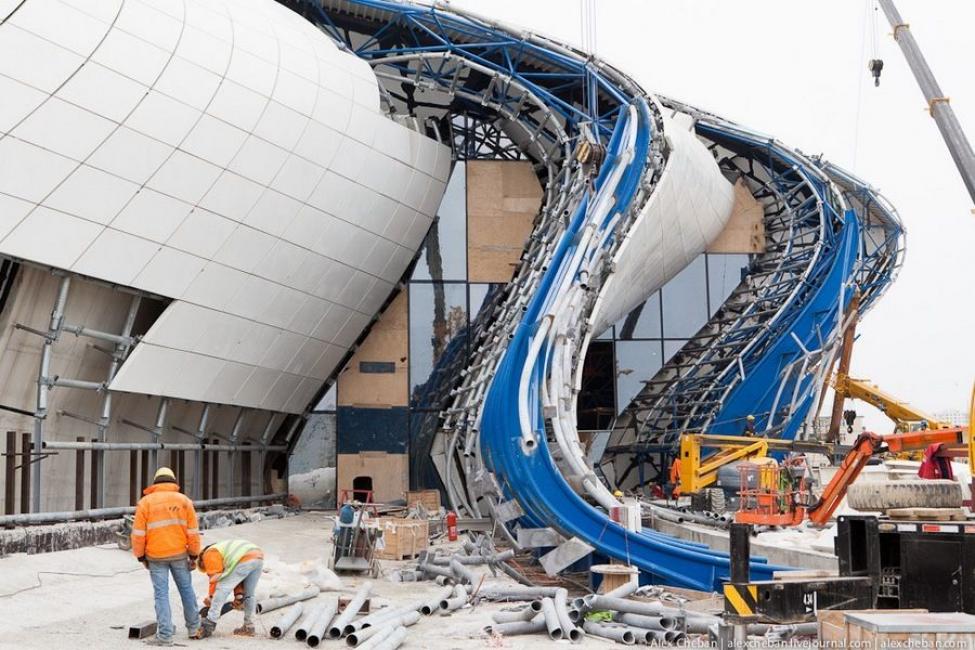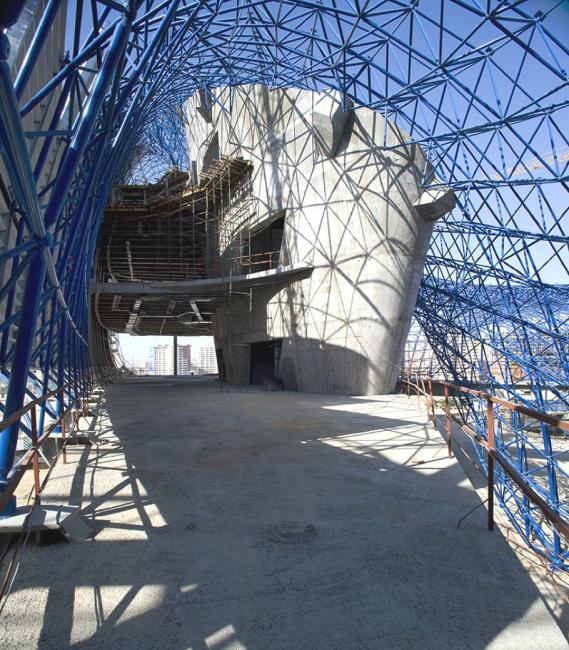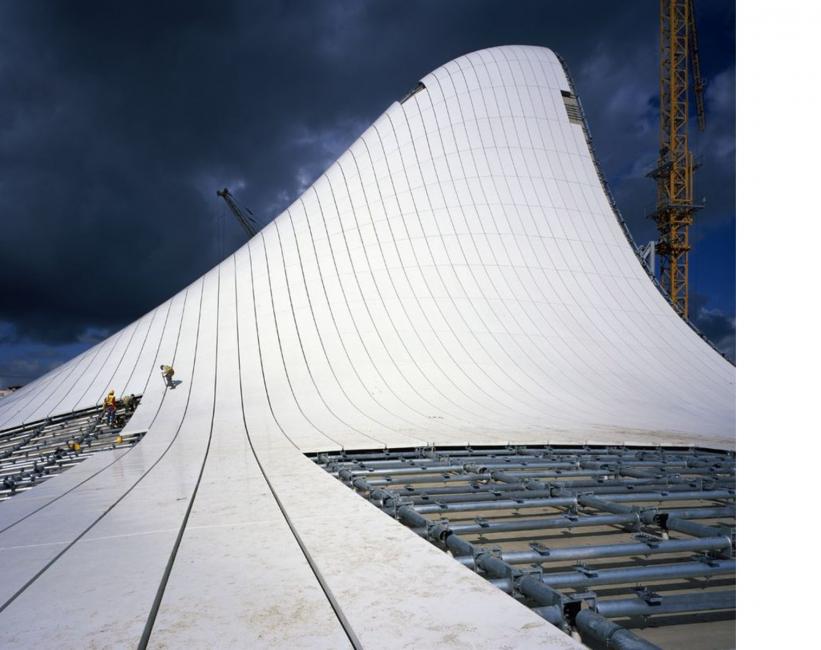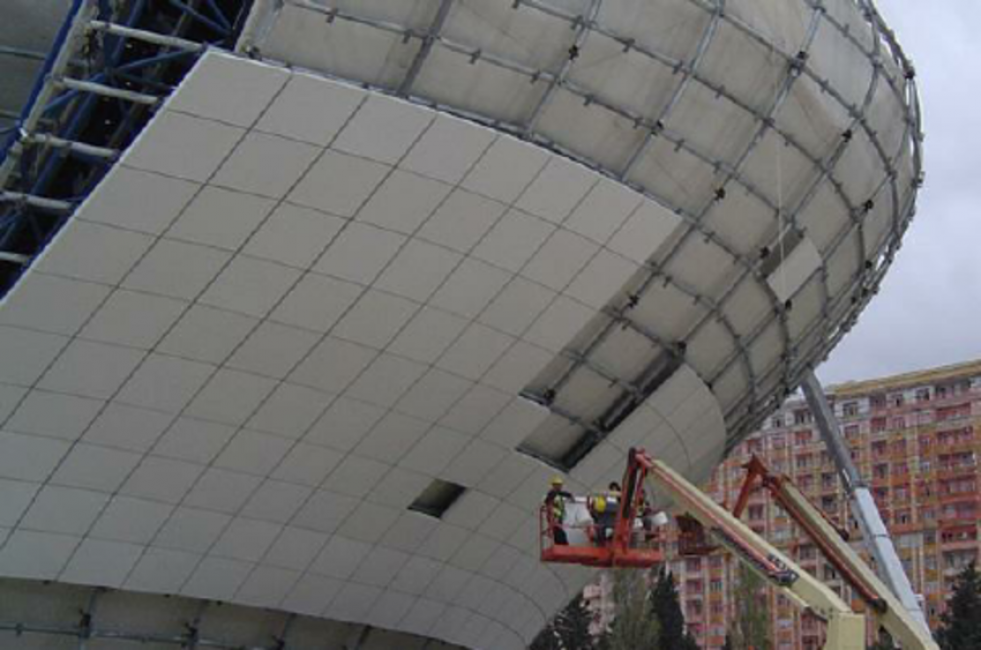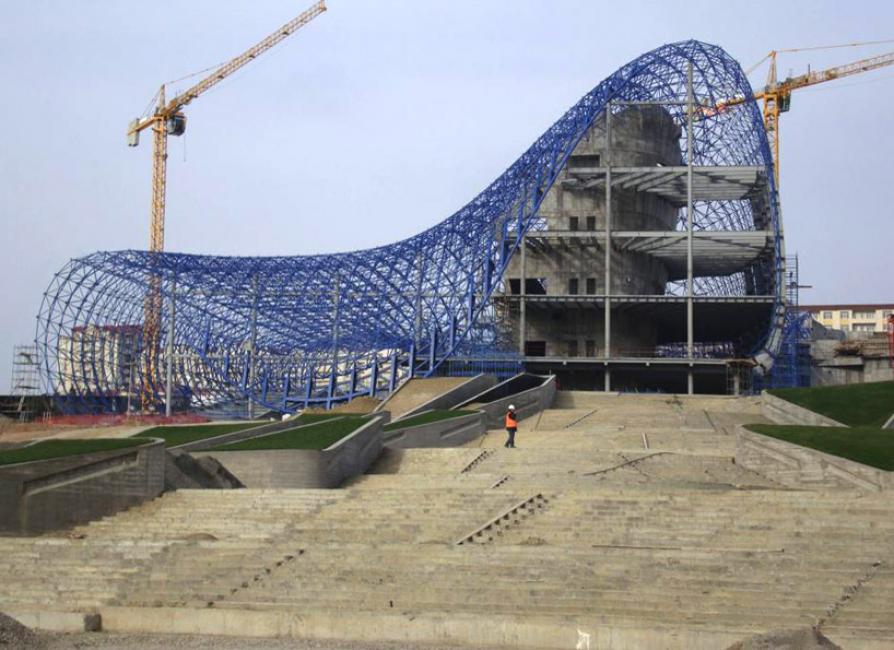 Other Photos